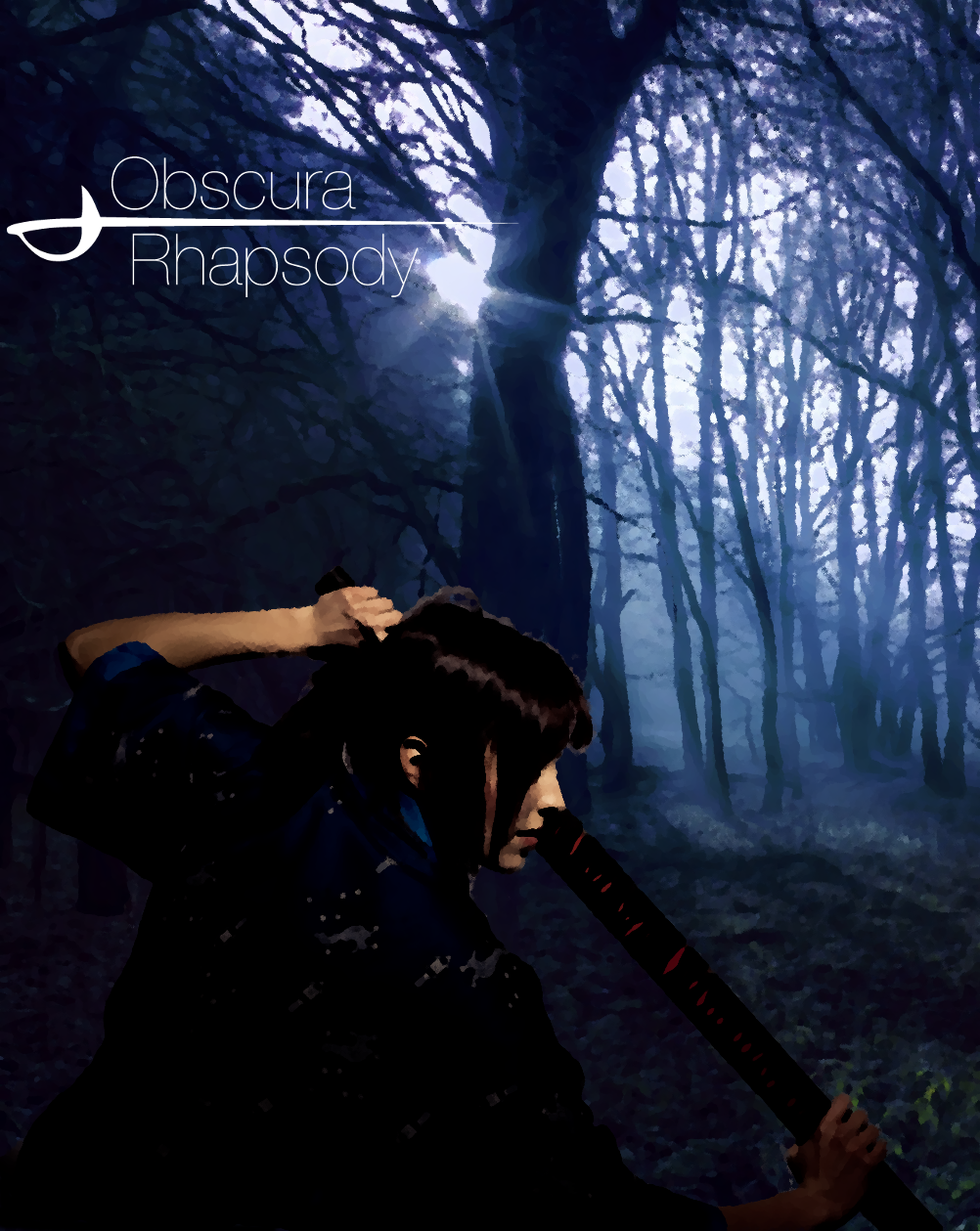 Obscura Rhapsody is an ongoing monthly serial written by Julio Angel Ortiz. An action / adventure / psychological drama, it follows a group of adventurers in the aftermath of their greatest defeat, and the dangerous political climate in which they find themselves. Here is the blurb for the initial storyline:
Five years ago a group of adventurers known as the Shadow Vanguard, each wielding a facet of a strange power called Obscura, failed to save the city-state they swore to protect. In the cataclysmic aftermath, the Vanguard went their separate ways, going into hiding and taking care not to draw the attention of an antagonistic power, the Tai'Hiera. They vanished from history… until now.
A deadly encounter in the woods brings Khloe face-to-face with the former leader of the Vanguard, Aedyn, and together they embark on a journey of reunification and self-discovery.
But both paths are fraught with danger and intrigue. For the dark power of Obscura is anathema to the Tai'Hiera and their zealous Saints. Aedyn's former home harbors cutthroats and rogues seeking to turn them in for wealth. Some former Vanguard have become embroiled in a secret war they do not understand. And others may not want to be found.
Aedyn and Khloe must pull together the shattered Vanguard, as a horror beyond their imagining begins to stir…
Each installment will run roughly 5,000 words, in a format inspired by the old Penny Dreadfuls. Obscura Rhapsody launches May 23rd, and will be available in PDF format.
All Obscura Rhapsody Posts