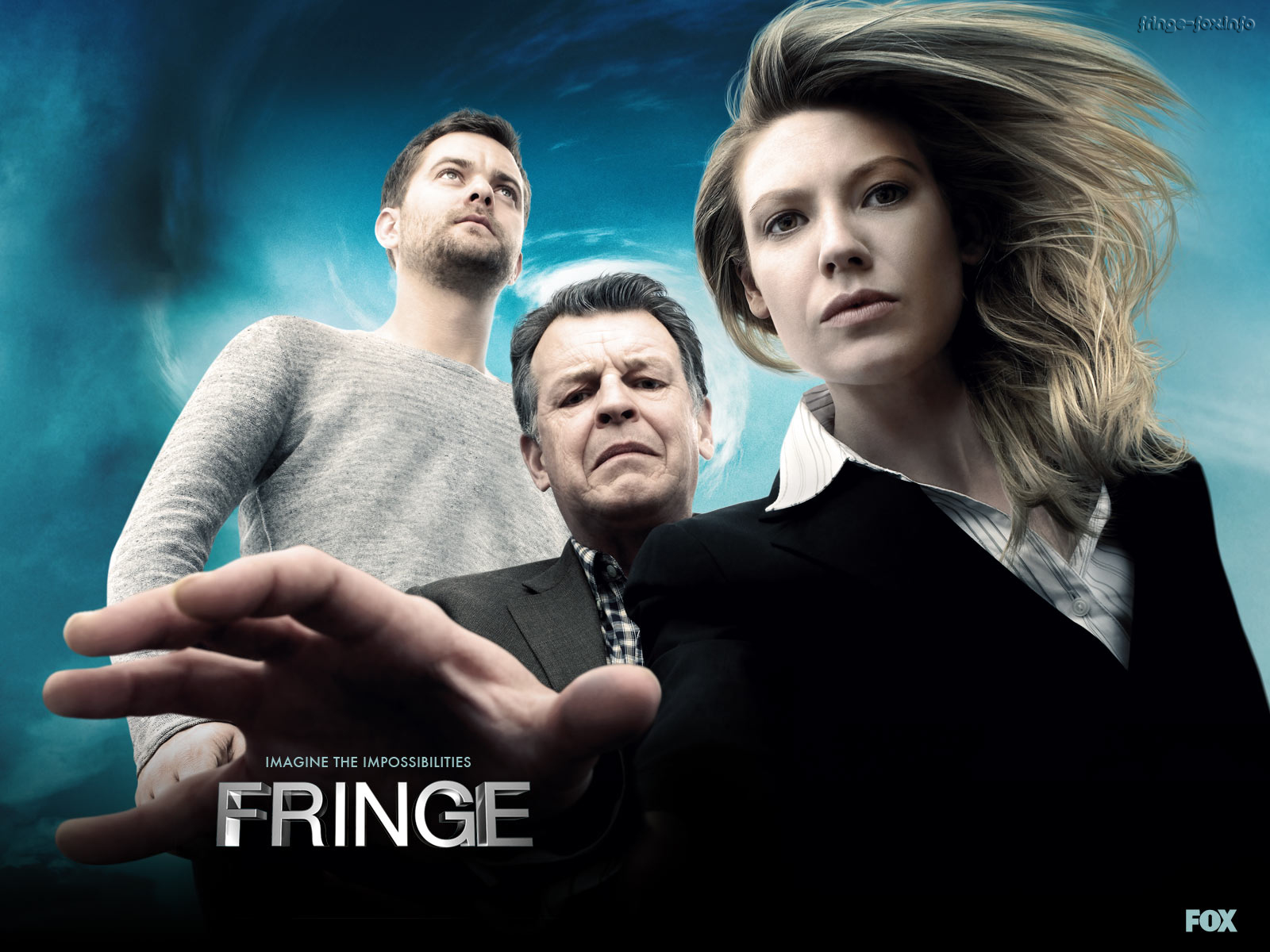 Teased back when Vox Theory launched, we can finally detail our plans for our first rewatch: Fringe
Written by John S. Drew and Julio Angel Ortiz, the Rewatch will take an in-depth look at the decade-old science fiction series. Julio had watched some early episodes but never completed the series, and John is, shall we say, a Fringe virgin. Thus, we thought it would make for a fun experiment to have a go at this series.
Below is an overview of the format for the Rewatch. Depending on the episode, some categories may not appear in a given installment.
Patterns of Interference: A synopsis of the episode, probably in agonizing detail.
Scientific Method: A look at the "fringe" science explored in the episode.
Fringe with Benefits: Romance? Near-kisses? Tawdry hookups? It'll all be covered here. 
Agent of F.R.I.N.G.E: Focusing on Olivia's character growth and arc over the course of the show.
Walt's Faults: A look at any specific quirk(s) or social misfire(s) by our favorite hapless scientist.
Daddy Issues: The (de?)evolution of Walt and Peter's relationship in the show.
Observatory: Where did the Observer appear in the episode?
Dynamic Appearances: Any notable guest-appearances (or "before they were famous")
Lunatic Fringe: Trivia for the episode.
Endgame: Closing thoughts on the episode.
Massive Dynamics: A rating of the episode based on a scale of 1 to 10
The Fringe Rewatch begins on Monday, August 13th with "Pilot"!